Center for Sound, Vibration & Smart Structures (CVS3)
Background/ History
Center for Sound, Vibration and Smart Structures (CVS3) is one of the top research centers targeting different disciplines in research in mechanical dynamic systems, smart materials & structures, dynamics, acoustics applications, metamaterials, mechatronics and modeling of nanostructures. CVS3 provides state of art faciliteis such as standard measurement rooms, high power shaker, and test rigs that helps researchers and student to perform required studies to obtain results with high preceision.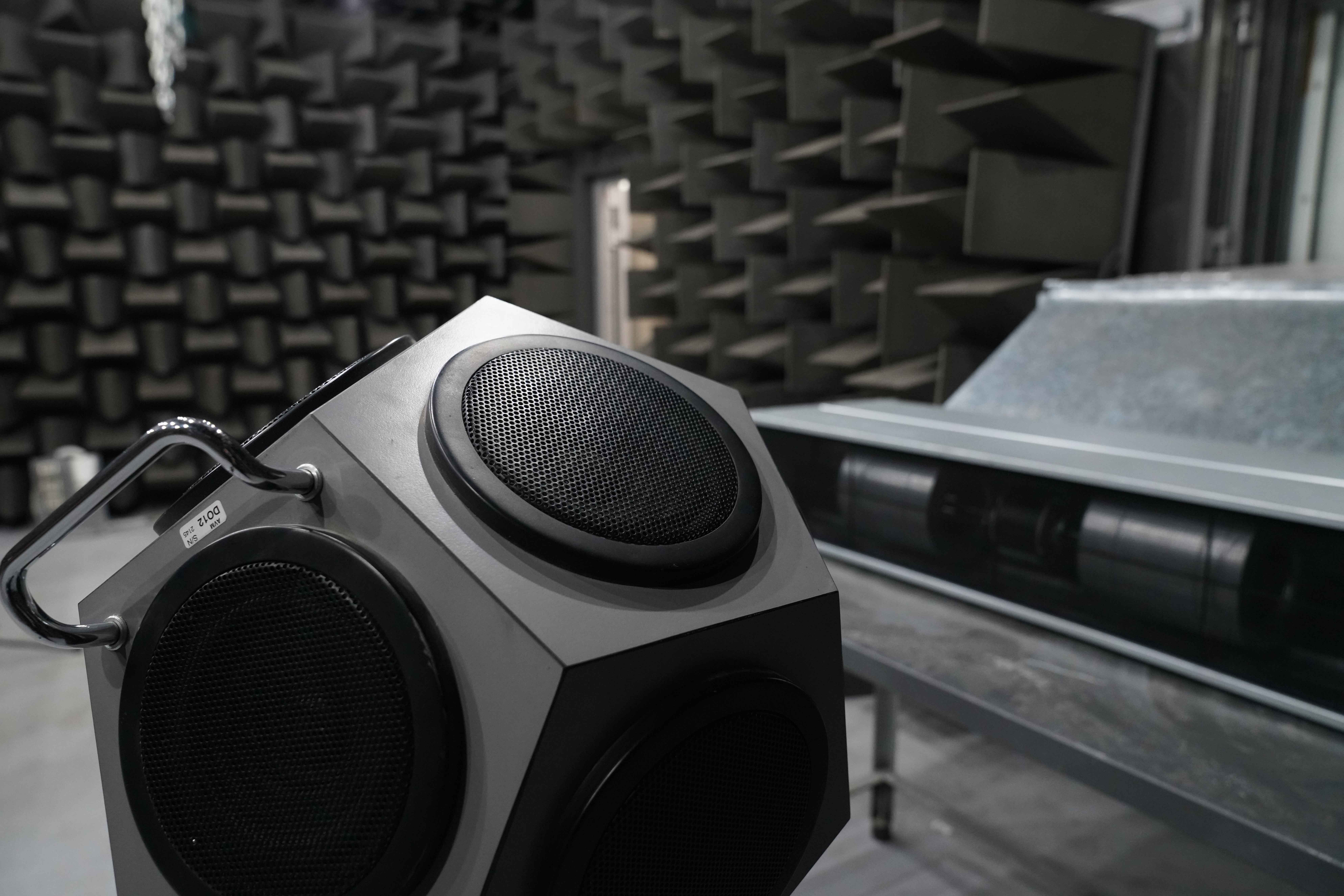 Expertise
Acoustics Design of Muffler.

Environmental Noise Studies.

Mechanical Noise & Vibration Control.

Industrial Acoustics & Noise Control.

Architectural Acoustics Design.

Product and System Sound Design.
Facilities
Anechoic room.

Reverberation room.

Vibration laboratory equipped with 2 tons shaker.

Acoustic flow facility.

State of art Sound and Vibration measurement equipment.